Android and the growth in the Mobile market
In recent times Android has gained a firm foot hold in the mobile marketplace. More than a billion people now use the Android platform. It's the platform of choice for more than 68% of EU5 smartphone owners, and dominates markets such as Germany and Spain with shares of 75% and 86% respectively. In fast growing economies such as India and Brazil, Android penetration is now approaching 90%.
We all probably know someone who uses a HTC, Sony or Samsung device, which all run on the Android platform. Android, is the choice for nearly all Mobile manufacturers with, most recently, Nokia, who were bought by MicroSoft to produce mobile devices that exclusively run the Windows Mobile Platform are now shipping their own devices (Nokia X series) that run a version of the platform based on the Android Open Source Project.
Alternative platforms like Jolla, which runs it's own Sailfish OS can run Android apps, BlackBerry 10 has a Runtime for Android Apps and Amazon has also forked Android for use on their Kindle line of devices
Blog posts similar to Twitter's Paul Stamatiou posting his observations on his blog on why the platform is more appealing to users than other platforms all reinforce the reasons why users are adopting the platform as their platform of choice.
Statistical data (various sources):
Platform share of phones sold printed by Asymco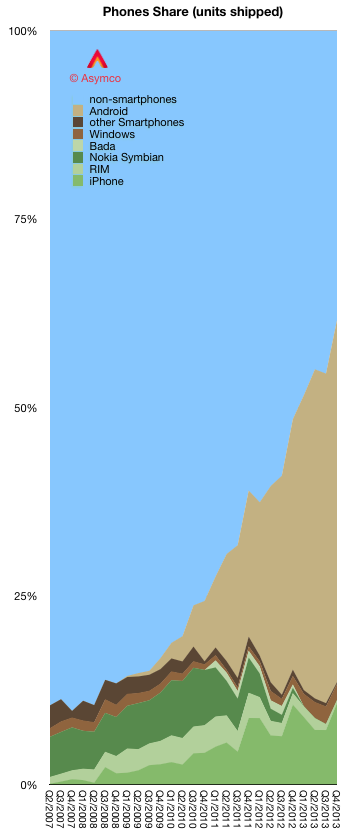 Graph via Asymco
Top Five Smarthphone Operating Systems, Shipments and Market Share, 4Q 2013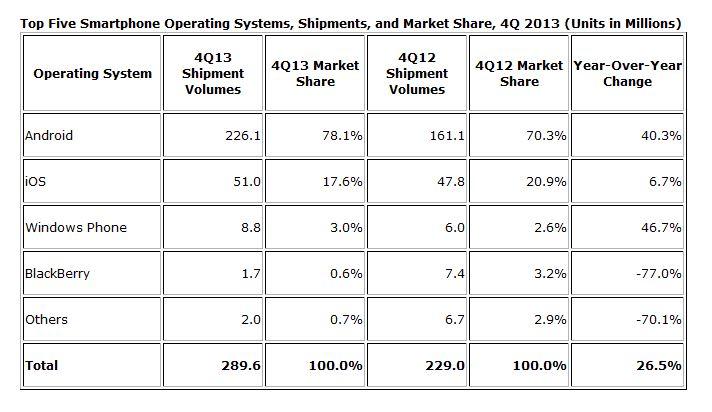 Top Five Smarthphone Operating Systems, Shipments and Market Share, 2013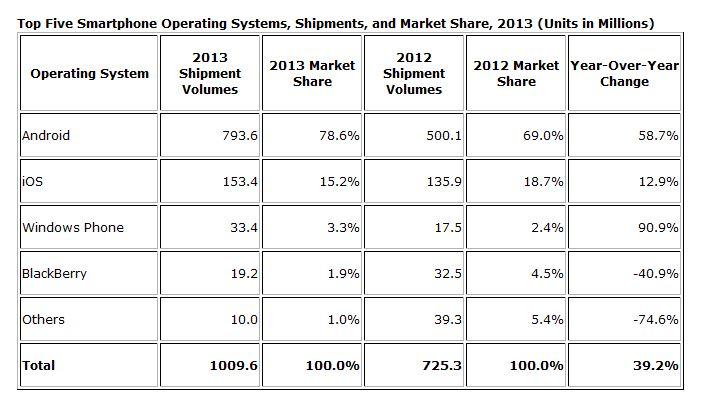 Table data via IDC