Rockstar dev team including Android Alliance's CTO George Medve win the Finance category at Isobar Create
Rockstar dev team including Android Alliance's CTO George Medve win the Finance category at
Isobar Create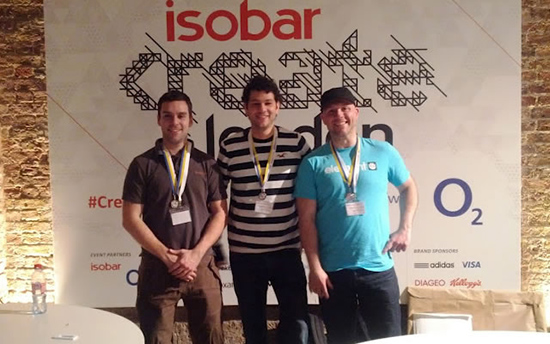 The team developed an interactive street screen, an app that enables retailers and advertisers to engage directly with consumers using Near Field Communication through digital signage, allowing consumers to purchase items directly, or view additional content.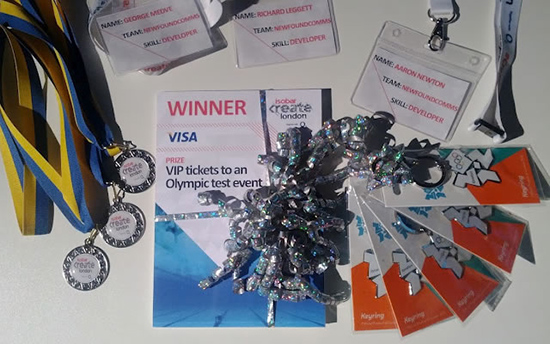 The Isobar Create London event builds upon the success of previous Isobar Create events in Boston and San Francisco, and challenged it's participants to create innovative Near Field Communication (NFC) applications in just 34 hours, before pitching to a panel of experts from Isobar, O2, BlueVia, BlackBerry, Samsung, Proxama, The Guardian and Contagious Magazine.
The event was a true international affair which saw developers from across the globe attend the event, each making up teams who spent 34 hours developing innovative new NFC applications that will serve to shape the future of NFC and explore the relationship between consumers and brands.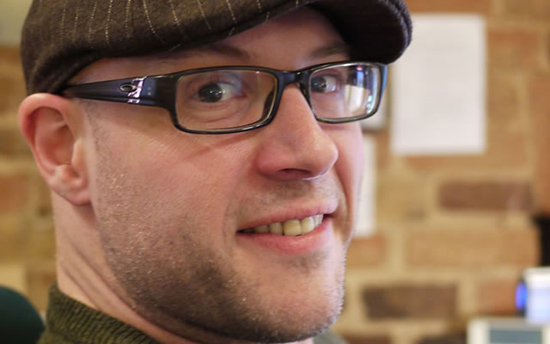 George Medve, who among his many daily operations manages AA's mobile team states:
"This is a really exciting opportunity for mobile, and one that myself and the team are looking forward to further exploring with our clients. Using NFC we aim to develop innovative strategies to put our clients at the forefront of engagement with the consumer".
For more information on creating Android apps, NFC applications or Mobile Interactive experiences for your business or brand, please contact us
or call +44 (0)7967 726 034.