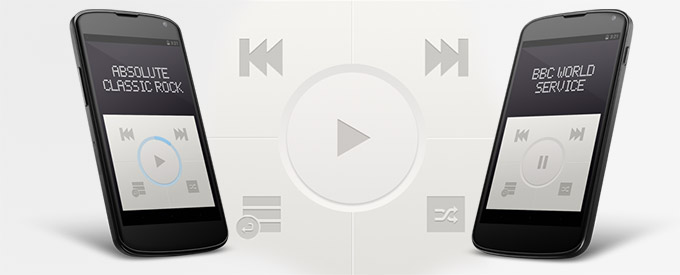 Favourite Radio app
Tap into an entire world of music and talk radio, rediscovering your favourite global radio stations.
With just one click and one of multiple popular radio stations would start streaming its broadcast through your phone Favourite Radio was designed to be super-simple to use, with attractive big control buttons.
The interface is crisp and clean, white on white with subtle details and the LCD display -look giving the application a feel of "minimal-high-end" design. Creating an interface where all the elements look touchable yet purposeful.
Note: Favourite Radio may use large amounts of data and carrier data charges may apply. For best results, we recommend you connect your device to trusted WiFi networks when available.